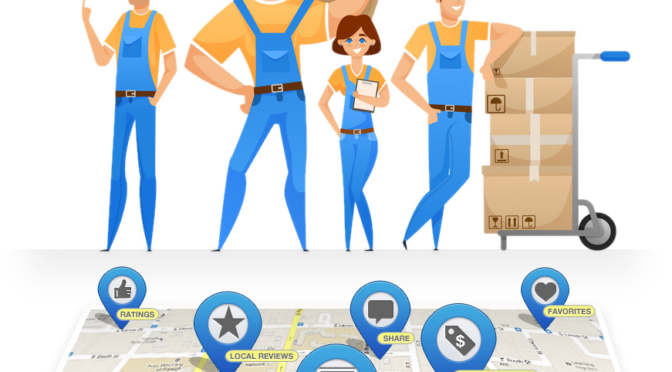 If you want to search for the right kind of movers, you need to learn some tips for hiring moving help. Finding the perfect service for move out cleaning services is just as crucial Although nobody stops you from doing it yourself, you know that it will be exhausting mentally and physically. That is why if you can afford, and if you want to save yourself from back pain and possible accidents, which can be more costly, you need to hire movers.
Of course, you do not want to hire just anyone. After all, you will be spending a lot of money. That is why you need to get the value of your payment if you do not want to have a horrible experience.
Here are some tips that you should know.
Learn That There Are Different Kinds of Movers
Moving companies seem to be the same at first glance. After all, they are all doing the same services of transporting your stuff from one place to another. Yet, not all are the same. That is why you need to know what type of moving company to hire based on your needs.
The local movers only operate up to the distance, not more than 100 miles, within the state boundaries. This type of mover does not need to register for a USDOT number, and it usually charges at a per hour rate.
The long-distance movers operate by transporting your goods from one state to another. If the move goes beyond 100 miles, it is also long-distance. The company usually charges based on the distance and the weight of your cargoes. This time, the company needs to have a USDOT number.
International movers operate by transporting your cargoes to another country. This kind of transport has a complicated process because of the global regulations that you and the company should follow. The cost basis is the cargoes' volume.
Aside from these kinds, you should also know that moving companies have their specialization. Some specialize in moving business equipment, and some focus on household moving.
Ask Someone You Know
The first step you should do when you plan to hire a moving company is to ask for recommendations and references from someone you know already has the experience. This person is the one who can tell the positive or negative experience of the company your friend hired.
If you do not know someone, you can search on the Internet or other sources. You can go to websites that review different moving companies to let you know which provides the best experience.
Compile lists of your prospects and not just one.
Ask the Company's Profile
Now that you have a list of your prospect moving companies, it is time to do more in-depth research. What you need to do next is to contact the company and ask it. You may also search for info on the web.
Ask the company about its expertise and offers. Please list all the possible questions to ask them, including how long the company has been in the business, insurance, and services it offers, and anything that sparks your curiosity.
It is also crucial that you do the background check yourself. You can search the Internet to check the company's reputation and credibility.
Find out if the company has a USDOT number, which you can verify from the Federal Motor Carrier Safety Association's website (FMCSA). If you know this number, you can learn a lot of information about it, which is vital in doing a background check.
Get an Estimation
An excellent company can provide you an at-home estimation. However, it would help if you do some inventory of your stuff before asking for it.
Also, ask to provide a full breakdown of your payment. If there is something on the lists that you cannot understand, ask about it. Learn the scope of your fee and the possible hidden charges.
Ask About the Equipment They Use
If you want to hire local movers, make sure that they have the equipment to transport your cargo safely. They should own all their equipment, especially if you possess a specialty item, such as a piano or other stuff that needs special equipment.
As much as possible, avoid movers who only rent their equipment because of the chances that this equipment will not be available at the last minute you need it. There might also be a possibility of cancellation of schedule because of the unavailability of the equipment.
If you want to hire long-distance or international movers, there is a big chance that it belongs to a national or international franchise. Most commonly, equipment should not be an issue because the movers can pull it off from the other branch.
Ask About the Services They Offer
There are three types of services that moving companies offer.
If you have the budget, it is best to go for the full-service. In a full-service, the movers will take care of everything from start to finish, even the cleanup.
All you have to do is direct the movers while you are sitting on a couch eating pizza.
The movers will take care of everything, even the tools, and equipment that they have to use from packing, assembling, transporting, and unpacking your stuff. They will do the cleanup too.
Others offer partial moving services. In this case, you can request for the particular service you need that includes packing, transporting, and picking-up. You may also ask for storage services if you need them.
On the other hand, others offer self-service, which is not costly but can be back-breaking. In this case, the movers will only transport your goods, but you will do all the packing, disassembling, cleaning, etc.
Compare Estimates and Services
The reason you should not settle for doing your research for a single company is to compare estimates. Your goal is to maximize the services for a price as low as possible.
Consider the Other Factors Aside From the Cost
If you only focus on the moving service's cost and not its quality, you will have a negative experience. Worst, you might probably lose more money than you should. Imagine the sloppy treatment of inexperienced movers on your precious belongings that you bought out of your hard-earned money.
That is why if you are willing to spend on the transport of your stuff, invest in a reputable company that you are sure can provide you the best services. Even though the price is high, you are confident that you will get your money's worth.