Best Cleaning Services In Islip Terrace
#1 Maid Service In Islip Terrace
What Our Customer Say:
Click to read our reviews
How Long Island Maids Helps Make Your Life Hassle-Free
Saves You Time
Book online in 60 seconds - no hidden feeds, no surprises. We know you're a busy person, so no need to call us if you want to make it quick!
Easy To Get Help
All inquires are answered the same-day. We aim to resolve any complaints completely within 48 hours. Call us at (516) 699-8406 or (631) 596-0682 or fill out the contact form online.
Top Vetted Cleaners
Check out our 5-Step Screening Process to make sure you have the best domestic workers in the market. Less than 2% of applicants make it onto the Long Island Maids platform.
Easy Rescheduling
Things come up, which is why you have flexibility in scheduling. After you book you'll receive an email comfirmation, a 3-day email/text reminder, a 1-day email/text reminder. You can log in at any time to reschedule/cancel your appointment.
Simple Follow Up
You'll get an automatic email after each cleaning to send your cleaner feedback! This way you can easily offer suggestions or critiques to your cleaner. If you're ever unhappy or just want a change, just email us and we can match you up with another highly qualified cleaner.
Cash-free Payment
Easy online payment, only charged 2 days AFTER the cleaning. All payment info goes through multiple levels of encryption and safely stored via Stripe.com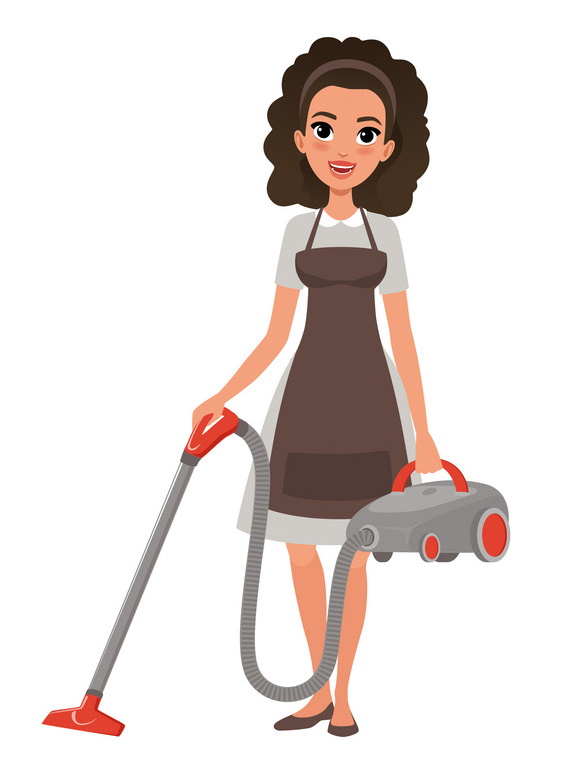 Insured and bonded up to
$1,000,000
What's Included?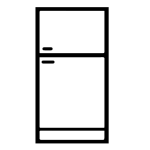 Kitchen
Appliance exteriors cleaned
Tables and chairs cleaned
Countertops and backsplash disinfected
Cabinet exteriors cleaned
Sinks scrubbed and disinfected
Floor vacuumed and/or washed
Small appliances wiped clean
Windowsills cleaned
Baseboards dusted
Cobwebs removed
Empty garbage - replace bag
Bathrooms
Toilets and base disinfected inside and out
Tub and shower tiles scrubbed
Fixtures/towel racks cleaned and shined
Towels neatly hung and folded
Countertops, sinks & backsplashes disinfected
Floors vacuumed and/or washed
Clean mirrors and glass
Cobwebs removed
Empty garbage; replace bag
Dust shelves and pictures
Clean all light switches and door knobs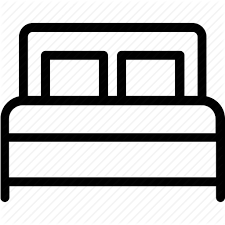 Bedrooms
Beds made (linens changed if left out)
Lamps cleaned and lampshades dusted
Fingerprints removed from all woodwork
Picture frames dusted
Furniture dusted
Floor vacuumed and/or washed
Clean window sills & dust blinds
Baseboards dusted, cobwebs removed
General straightening completed
Cobwebs removed
Empty garbage; replace bag

Living Areas
Ceiling fans/blades dusted (if accessible)
Fingerprints removed from all surfaces
Lamps/lampshades dusted
Picture frames dusted
Upholstered furniture vacuumed
Floor vacuumed and/or washed
Furniture dusted
Clean windowsills
Hallways and stairs vacuumed/washed
Baseboards dusted
Cobwebs removed
Extras
Windows
Cabinets
Refrigerator
Oven
Blinds
Laundry
Dishes
Your Happiness, Guaranteed
Your happiness is our goal. If you're not happy, we'll work to make it right. Will send a team right back! Our friendly customer service are available by phone M-F, & by email 7 days a week. Please get in touch with us no later 24hours after your service has been rendered. The Long Island Maids Happiness Guarantee
Cleaning Services
You Get What You Pay For
They Look to You for Guidance
The Cleaning Professionals Are Human Beings
Keeping your home nice and clean requires a great deal of effort. It is the very reason so many people opt to hire a cleaning service to do it for them.

Hiring a professional Long Island cleaning service is a great way to ensure you home is always in order. However, not all cleaning services are created equal. It is therefore important you hire the right company. Do some research and make sure you work with the company that meets your needs and goals.
Long Island Maid Service
Long Island Maids provides the very best in all areas of house cleaning services and Maid Services ON Long Island. Select Long Islands' most reputable Apartment and House Cleaning Service! Our professional Housekeepers and Maids always provide the best possible cleaning for your house, house, condo or office. Book a Long Island Maids cleaner and receive the best house and apartment cleaning on Long Island.

When you choose Long Island Maids, you are working with a local owned company.

Long Island Maids offers complete deep cleaning services on Long Island. We fully specialize in in all phases of House cleanings, office cleanings, commercial cleanings, post construction, move in/out, Airbnb, Deep cleaning and regular house cleanings.

All of our cleanings are backed by our 100% satisfaction guarantee. We also offer the best premium services possible at a very affordable price, it's what we take pride in.

All cleanings are insured & bonded and include supplies & equipment.
Finding the Best Cleaning Services Long Island Has to Offer
Looking for the best cleaning services? Your search ends here! Has your Long Island home or office become a little too dusty? Are you looking for a cleaning service to come in and make it look like new?

If so, you are in luck. If there is one thing Long Island has a lot of its cleaning services. So many in fact that it can be overwhelming trying to find the best one. To help you, we have compiled a list of three key factors you must consider when it comes to finding the best cleaning services Long Island has to offer.
What Are Your Long-Term Goals?
Are you looking to establish a long-term relationship with a Long Island cleaning service, or are you just looking for a one-time project?

Understanding your long-term goals and needs will help you decide which service is best for you. If you are just looking for help with Spring cleaning, or cleaning out an abandoned home, it may be best to work with a company that specializes in those types of one-time gigs.

If, on the other hand, you have a large home that is difficult to maintain on your own, you will want to work with a service that allows you to set up a cleaning schedule.
What Is Your Budget?
If there is one thing, we can all agree on, it's that everything is expensive in Long Island. You should therefore be prepared to pay more than what you think you you would have otherwise.

And while you may be able to find some "cheap" cleaning services, be careful, because in this industry, you will get what you pay for. Sit down and decide how much you can afford to spend on a cleaning service. When you have an idea of what you want to spend, you should start calling around for quotes.

Keep in mind each company is different and will therefore charge differently. For example, one company may charge a flat hourly rate, while another company may charge based on the type of stains you have, or the type of products that must be used to complete the cleaning task.

Watch out for prices that sound too good to be true. You may find companies charging $20 per hour, which is a great deal. However, they may also charge an additional fee for every mile they have to travel to get to your location.

So, while it may seem like a good deal at first, once you have a closer look you may realize it's not so great after all. Don't be afraid to ask for special rates. Especially, if you plan on using the service on a regular basis.
Check Reviews
Never hire a cleaning service until you can check out what previous customers have said about the service. Long Island Maids has been rated highly by their current clients. You can check out our reviews and maid service reviews

Thanks to the internet, finding reviews is quick and easy. Just type in the company's name, followed by the word "reviews", and you should get a few results.

Read over several reviews to see if you can get a good feel for the company. If at all possible, get reviews from those you know and trust. Friends and family tend to give the most honest, non-biased reviews. A good cleaning service will take a huge weight off of your shoulders. Use the three factors listed above to ensure you find the best service at the best price possible.
How Can You Get the Most Out of Your Cleaning Services?
It's safe to say we all want a clean, comfortable space to live in. However, not all of us want to spend hours on the weekend cleaning the house.

We would instead spend our time hanging out with friends and loved ones. For this reason, more and more people are turning to cleaning services. If you choose to hire a house cleaning service, here are 3 ways you can get the most out of it.
Communicate Clearly
Communicating clearly is the best way to avoid issues later down the road. Before you sign on with a company, make sure you are clear about what you expect.

Go room by room and tell the cleaning crew exactly what you want to be cleaned, and what you want to be left alone. Let the cleaning crew know which areas of the home you consider a priority. If there are rooms you do not want them to enter, simply close the doors and let them know.

If you want to take your communication up a notch, consider leaving sticky notes to remind the cleaning crew what they need to focus on.
Remove Clutter
We have all been guilty of tossing dirty laundry on the floor or leaving dirty dishes in the sink for far too long. Creating clutter in our home is just a part of being human. However, when you hire a cleaning service, they are not coming to your home to tidy up. They are coming to clean it up.

You should therefore remove any clutter before they get there. For example, if you have items all over the floor, pick them up.

The goal is to remove anything that can get in the way of the cleaning crew properly cleaning your home. Just remember they are there to do a professional cleaning, not put your dishes in the dishwasher.
Be Friendly and Kind
Working in the service industry is not easy. People can often be rude for no apparent reason. This is why we encourage you to be friendly and kind.

A little human decency can go a long way. Being a great client will motivate the cleaning crew to go above and beyond for you. While this should go without saying, some people need to hear it over and over again. Cleaners are not servants. You should therefore not treat them as such.

Treat them with respect and make yourself available for any questions they may have. Also, please avoid asking the cleaning crew to do any type of home maintenance. They are not handymen.

If you want to take your kindness to a different level, consider leaving cold water and small snacks out for the crew. This small gesture will go a long way.

Once the cleaners have left your home, the next step is to offer feedback. Especially if this was their first time at your home.

Send an email or call to leave your feedback. And remember, the cleaners are human beings. Even if you weren't satisfied with the service, don't be mean about it. Just give your feedback and move on.

If you were satisfied, you can still give feedback if needed. Giving constructive feedback will strengthen the relationship you have with the cleaning crew. It will also ensure they better understand your needs.
How do you select a good cleaning service?
What do you do when you want a clean home but don't have time to clean it? If your answer was hiring a cleaning service, you would be 100% correct. The problem is cleaning services are dime a dozen. This can make finding a good one a somewhat difficult task.

However, that doesn't mean it's impossible. Below you will find a few important points to consider while selecting a good cleaning service.
It All Starts with References and Referrals
It's really easy to find a good cleaning service when a friend or family member refers one to you. While the size of your home and budget may vary, getting a referral from a trusted source is a great place to start. Chances are people you know have already tried the service, so they know if its legit or not.

Another great option is to ask for references. Once you have narrowed down the 2 or 3 different service providers you want to work with, ask for references that can vouch for their work. You can also check online to see if previous customers have left reviews about those services.
Don't Be Afraid To Ask Questions
As the good book says, you have not because you ask not. If you need something to be cleaned a certain way, ask about it. Most cleaning services will offer a free estimate. However, before you get to the estimate part, make sure you ask any questions that are important to you.

For example, do you have a stain that just doesn't seem to want to come out? If so, ask them if they will be able to help you out with that stain. Find out how many people are on the cleaning crew and how long it will take them to clean your home.

Certifications is also something you should ask about. Find out if the cleaning company holds a Cleaning Industry Management Standard certificate and if they are Occupational Safety and Health Administration compliant.

Having the right certifications will protect both you and the cleaning company in case of mishaps. Don't be afraid to ask for a list of certifications. You should also ask about insurance. For your safety, never work with a cleaning company that is not fully insured.
Be Honest About Your Needs
The cleaning company is there to help you in any way they can. They can only help you if you communicate with them. To ensure you get the best possible service you must be honest about what you need. Avoid the need to clean up before the maid comes to do the initial inspection.

The cleaning crew needs to get a good idea of what to expect when they come to your home. If you try to spruce things up you will give a false impression. Keep in mind the estimate you receive will be based on what they see. If the home is not as dirty as it usually is, your estimate will reflect that.

So be honest about what you need. That's the only way you will actually get what you want.

When choosing a good cleaning service, always go with your gut instinct. If something doesn't feel right, don't ignore that feeling. Ask as many questions as you need until you feel comfortable. In some cases, you won't ever feel comfortable. And that's okay. That's a sign you need to move on and find a different company to work with.
Are Cleaning Services Worth it?
Having a maid come clean your home is a great way to save time and, in most cases, keep your home cleaner than you could on your own.

However, having a maid is also considered a luxury, one that not everyone can afford. So when you ask the question, are cleaning services worth it? It really depends on a few key factors.
How Much Does It Cost to Use a Cleaning Service?
The first thing you need to consider is cost. According to our research, you can expect to pay between $25-$35 per hour for a home cleaning service. The price, of course, will vary based on various factors including the size of your home and what type of cleaning you need done.

One average you can expect to pay around $152 per visit. If you opt to have a maid come in on a regular basis, you may be able to get some sort of discounted rate.
What Is Your Budget?
Now that you have an idea of how much a cleaning service will cost, you must now decide if it fits within your budget.

While this is not a financial post, we do recommend you to look at your priorities before deciding to spend money on a cleaning service. For example, if you have outstanding credit card balances that need to be paid, it is best you pay your credit card balances instead of spending that money on a maid service.

Having a maid is very helpful, but it is not a necessity. Before adding house cleaning to your budget, make sure your basic priorities are taken care of.
How Much Is Your Time Worth to You?
No matter what you do in life, there will always be a cost associated with it. Sometimes that cost will be financial, while at other times the cost will be time.

When deciding if a cleaning service is worth it, you must first decide how much your time is worth to you.

For example, if you believe your time is worth $60 per hour, and a maid costs $30 per hour, it might be worth it to you to hire a cleaning service. If on the other hand your time is worth $20 per hour, hiring a cleaning service might not be a good financial move.

At the end of the day you have to decide if a cleaning service is worth it to you. Is time freedom important to you? If so, it might be a good idea to have a maid come and clean your home.

The great thing about cleaning services is you can choose when they come to your home. You may only want a thorough cleaning once a month, which by the way is perfectly fine. Most people can maintain their home for a few weeks after it has been cleaned.

One last thing you need to consider before hiring a cleaning service is whether or not you are comfortable with having a stranger in your home. These people may happen to have access to information that is personal and private. For some this is not a problem. For others it's a big deal. You have to decide based on your own personal preferences.

No matter what you do, always remember using a cleaning service requires you to understand your requirements thoroughly, as well as frequency of cleaning you might need. Some of us may only need once-in-a-month cleaning while others that have guests coming into their property almost always may require daily, or bi-weekly cleaning.
How Much does It Cost to For a Long Island House Cleaning?
The price you pay to get an house cleaned in Long Island can vary greatly. Roughly, you can expect to pay as low as $26 per hour all the way up to $90 per hour. In some cases, it can be even more. Something to keep in mind is you pay for what you get.

So now the question is how can you estimate how much it will cost to get an house cleaned in Long Island?

The key is asking yourself three simple questions.
Question #1 - Is Your Home Within the Service Area?
Some cleaning services will charge an additional fee if your house is outside of their local service area. To avoid this fee, you will need to focus on services that are close to your neighborhood.

The charge for being outside of the service area can vary depending on several factors including whether or not you live in a remote area, and the cost of gas. Don't be afraid to shop around. It may take a little time, but you are sure to find a service that fits your budget.
Question #2 - How Many Rooms Do You Need Cleaned?
How many rooms do you have in your house? How many of those do you need cleaned? You also need to figure out about how long it will take to clean those rooms. However, with Long Island Maids, all you need to do is select your number of bedrooms and bathrooms, and we give you a flat rate pricing!

While a professional cleaning service will more than likely be able to clean it faster than you, knowing how long it takes can help you get a more accurate estimate. The more rooms you need cleaned, the more you can expect to pay. To save a little money consider signing up as a recurring client to get a discount!
Question #3 - How Often Do You Want Your House Cleaned?
How often the maid comes to your house will depend on your needs and your schedule. You can choose to get your house cleaned on a weekly, bi-weekly, or monthly basis.

If you live a busy life and have a lot of social gatherings at your home, you may want to have your house cleaned on a weekly basis. If, on the other hand, you just need general upkeep, a bi-weekly schedule may work best for you. A bi-weekly cleaning is great for someone who is busy, but not so busy they don't have time to clean up every now and then.

If you don't do a lot of entertaining at your home, and your schedule isn't too busy, a monthly cleaning may be all you need. A monthly cleaning may be more expensive than a weekly cleaning due to the extra work that may be required. Generally speaking, the more often a cleaning service comes to your house, the less you will end up spending with each visit.

That's one of the reasons weekly and bi-weekly cleanings are more affordable options. They are also better for health as regular cleanings will reduce the level of allergens and bacteria floating around your home. A weekly cleaning can also save you upwards of $10 per visit.
Bottomline
There are many other factors that can also affect the cost you will pay for having your Long Island house cleaned.

For some people, having their most frequently used room cleaned on a regular basis is all they need. Everyone is different and will have different needs. Before hiring a company, have them come out to your home to see exactly what you need.

This way, you can get the most value of your money.
Why Should You Hire a Professional Maid Service?
Let's be honest, cleaning a home is not fun. Especially, if you have a big family that loves to leave stuff all over the place.

Does that sound like your family? If so you may be considering hiring a professional maid service. If the thought has crossed your mind, here are a few reasons you may want to take the leap.
You're Too Tired To Keep The House Up
Whether you're a stay at home mom or a busy professional, at the end of the day the last thing you want to do is clean the house. Not only do you have to get dinner on the table, but you may also need to help the children with their homework.

Instead of pushing yourself to the point of exhaustion, why not hire a professional maid service? They can step in and do the dirty work so you don't have to.
You're Too Busy
Sometimes your schedule is so full you don't have time to tidy up around the house. A professional maid service can come to your home and clean around your busy schedule.

Depending on the service you use, some will come and clean your home even if you aren't there. This means you can be away taking care of business while your home is being cleaned.

When you get home your house will smell fresh and new.
Professionals Know How To Clean Almost Anything
Professional maids have been around the block a time or two. Owing to their wide exposure, there aren't many stains or accidents they haven't come across at one point or another.

Because of this experience, they know how to clean up almost anything. They know the tricks of the trade and will have access to special equipment and products that aren't available at your local retail store. A professional cleaner has the skills to clean your home faster, and more efficiently than you could ever do yourself.

Cleaning your home can be time consuming and tiresome. Especially, if you've already spent the bulk of your day working outside the home. Once you come home you want to relax and spend time with the ones you love, not scrub toilets and wash clothes.

And even if you do have a little free time, do you really want to spend it cleaning the house? Chances are your answer to that questions is a big NO!

Thank goodness for professional maid services that can step in and do the dirty work for you. By hiring a professional maid service you will have peace of mind knowing your home will always be taken care of.

Instead of coming home to a place full of clutter, you will be able to walk through the door and be greeted with the smell of freshness. As you very well know, there is nothing better than coming home to a clean house after a long day.
Bottomline
With a professional Long Island maid service your home will always be clean. The key is making sure you find a company you really trust. You want to be 100% comfortable with the cleaning crew that comes into your home.

That's why it's very important you do plenty of research before hiring a professional maid service. You want to make sure all employees have been properly vetted before they step foot into your home. This way you know your belongings will always be safe.
What are the Advantages of a Professional House Cleaning Long Island?
Yes, there is no doubt a professional home cleaning service can make your life easier. Not having to worry about cleaning your home can relieve you of a lot of unwanted stress.

Once the duties have been delegated to a professional cleaner, you can then spend your time focusing on other issues. The most obvious advantage to working with a professional home cleaning service is that you won't have to worry about keeping your home tidy.

But there are many more advantages that very few homeowners think about. Let's dive in and discuss three.
Advantage #1 - Keeps Allergies at Bay
Dust allergies can be a really big problem for homeowners. Especially, if there are small children living in the home. Dust allergens are actually very common and can lead to conditions such as runny nose and itchy eyes.

These days it is a common practice for professional cleaning services to use High-Efficiency Particulate Air (HEPA) Filter vacuums when vacuuming your home.

These filters do an extraordinary job of getting rid of the dust hiding in your carpets and floors. They also do a great job of getting rid of some of the dust that floats around in the air.
Advantage #2 - They Do Deep Cleaning
When most of us clean we do a quick wipe over and call it a day. A professional home cleaning service will go much deeper than that.

They have access to the right tools that enable them to get to the tough spots. They will deep clean your bathroom and kitchen and get rid of the harmful bacteria you didn't even know existed.

A professional cleaning service will do much more than just vacuum and mop. They will also wipe down window seals and ledges, clean showers and bathtubs, and dust off your furniture and shelves. No matter what cleaning issue you may have, a professional cleaner will know how to take care of it.

When they are finished with your home it will look brand new.
Advantage #3 - They Keep Mold Away
As you very well know, mold is nothing to play with. Not only can it damage your home, but it can also lead to various health conditions.

Bathrooms are of course the breeding ground for all sorts of germs and bacteria. From mold, to fungi, to other gastrointestinal viruses, it can all be found in the bathroom.

When you are short a time, you don't clean the bathroom the way it needs to be cleaned. That means these germs just linger in the atmosphere. That of course is not a good thing. With a professional cleaning service, you never have to worry about germs and bacteria lingering.

They will have all the equipment needed to do a deep and thorough clean of your bathroom. When they get done your bathroom will literally be sparkling due to how clean it is.

Do you love a clean home but simply don't have the time to clean on a regular basis? If so, hiring a professional home cleaning service may be the smartest decision you ever make. A professional cleaner is not afraid of germs. They have the equipment needed to handle them with ease.

So, the next time you are feeling a little stressed out about how messy your home is, call your local professional home cleaning service and let them take care of it for you.