Living Spaces | Bedrooms | Garage
| | Basic Clean | Deep Clean | Move In/Out Clean |
| --- | --- | --- | --- |
| Cobweb Removal | | | |
| Dust Baseboards | | | |
| Dust Blinds | | | |
| Dust Ceiling Fans | | | |
| Dust Light Fixture | | | |
| Dust Window Ledges | | | |
| Clean Mirrors | | | |
| Vacuum/Sweep/Mop Floors | | | |
| Trash Can Emptied & Wiped Down | | | |
| Dust Furniture/Decorations | | | |
| Clean Doors & Frames | | | |
| Clean Inside Windows | | | |
| Clean Light Fixtures | | | |
| Wet Wipe Blinds | | | |
| Clean Window Ledges | | | |
| Wet Wipe Baseboards | | | |
| Clean Ceiling Fans | | | |
| Vacuum Furniture | | | |
| Wipe Down Furniture | | | |
| Remaining Trash Removed | | | |
| Clean Inside Cabinets & Drawers | | | |
| Sweep Out Garage | | | |
Kitchen
| | Basic Clean | Deep Clean | Move In/Out Clean |
| --- | --- | --- | --- |
| Cobweb Removal | | | |
| Dust Baseboards | | | |
| Dust Blinds | | | |
| Dust Ceiling Fans | | | |
| Dust Light Fixtures | | | |
| Dust Window Ledges | | | |
| Clean Mirrors | | | |
| Vacuum/Sweep/Mop Floors | | | |
| Trash Can Emptied & Wiped Down | | | |
| Wipe Down Cabinets | | | |
| Clean Appliance Exteriors | | | |
| Clean Countertops & Back Splash | | | |
| Clean Items (Toaster, Keurig, etc.) | | | |
| Clean Microwave (Inside & Outside) | | | |
| Clean Stove Top | | | |
| Clean Tables | | | |
| Clean Doors & Frames | | | |
| Clean Inside Windows | | | |
| Clean Light Fixtures | | | |
| Wet Wipe Blinds | | | |
| Clean Window Ledges | | | |
| Wet Wipe Baseboards | | | |
| Clean Ceiling Fans | | | |
| Clean Chairs & Bar Stools | | | |
| Remaining Trash Removed | | | |
| Clean Inside Cabinets & Drawers | | | |
| Clean Hood Range | | | |
| Clean Inside Oven | | | |
| Clean Inside Refrigerator | | | |
Bethrooms
| | Basic Clean | Deep Clean | Move In/Out Clean |
| --- | --- | --- | --- |
| Cobweb Removal | | | |
| Wet Wipe Baseboards | | | |
| Dust Blinds | | | |
| Dust Ceiling Fans | | | |
| Dust Light Fixture | | | |
| Dust Window Ledges | | | |
| Clean Mirrors | | | |
| Vacuum/Sweep/Mop Floors | | | |
| Trash Can Emptied & Wiped Down | | | |
| Dust Furniture/Decorations | | | |
| Clean Inside and Out of Toilet/Surrounding Areas | | | |
| Clean Shower/Tub | | | |
| Clean Sinks | | | |
| Clean Towel Racks | | | |
| Wipe Down and Disinfect Cabinets | | | |
| Clean Doors & Frames | | | |
| Clean Inside Windows | | | |
| Clean Light Fixtures | | | |
| Wet Wipe Blinds | | | |
| Clean Window Ledges | | | |
| Clean Ceiling Fans | | | |
| Remaining Trash Removed | | | |
| Clean Inside Cabinets & Drawers | | | |
Hourly Service
For this service, we provide a solution for any requests you may have including extras that usually would be considered add-ons. It is important that you accurately estimate the time required when booking this service. When time is up, we leave.
Extras
Same Day Service
Call to ensure availability!
Heavy Duty
For properties that haven't had professional service in the last 30 days or have excessive buildup
Deep Clean
Includes more areas and items than a basic clean
Move In/Out
For properties that are being moved in or out of
Windows
Interior of windows
Kitchen Cabinets
Removing of all items and cleaning the inside of cabinets
Refrigerator
Cleaning Of Interior
Oven
Cleaning Of Interior (No Self Cleaning Ovens)
Garage
Sweeping Of Garage (Must Be Empty)
What We Don't Do
Lifting and moving heavy furniture (requiring another person's assistance)
Reaching heights inaccessible on our 2-step ladder
Clean the fronts of TVs
Carpet cleaning (but we can refer you to awesome providers!)
Cleaning bio-hazardous substances (feces, blood, etc)
Cleaning infested properties (rodents, bugs, etc)
Move appliances that are connected to gas or water
Service clients who are disrespectful to our staff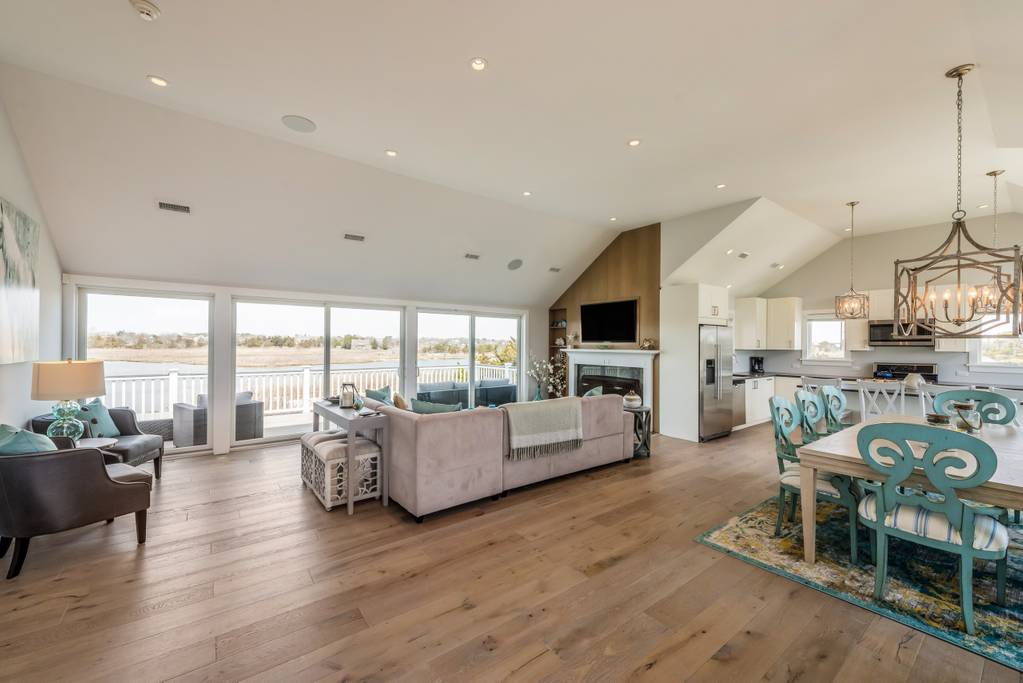 Airbnb is a fantastic market which allows individuals to rent out their houses for different periods of time to complete strangers. Remember the saying "first impressions last", well that proves to be true. Long Island Maids ensures that your guest will have a positive, lasting impression when they enter your home, which will guarantee you continued business, positive reviews and overall, happy guest! We will give your home that Resort feel of cleanliness, from mopping floors to vacuuming carpets, sanitizing your bathroom and kitchen and even making beds and dusting surfaces. Your home will be the one that people will remember because of how immaculate it was found.  Let Long Island Maids do what we do best…..let us give your home that extra edge over the competition. We guarantee our Airbnb cleaning services, that even your guest will be asking for us. We offer a complete front to end service for all of our Airbnb turnaround cleaning services. From bathroom cleaning to linen changing, from laundry to window cleaning.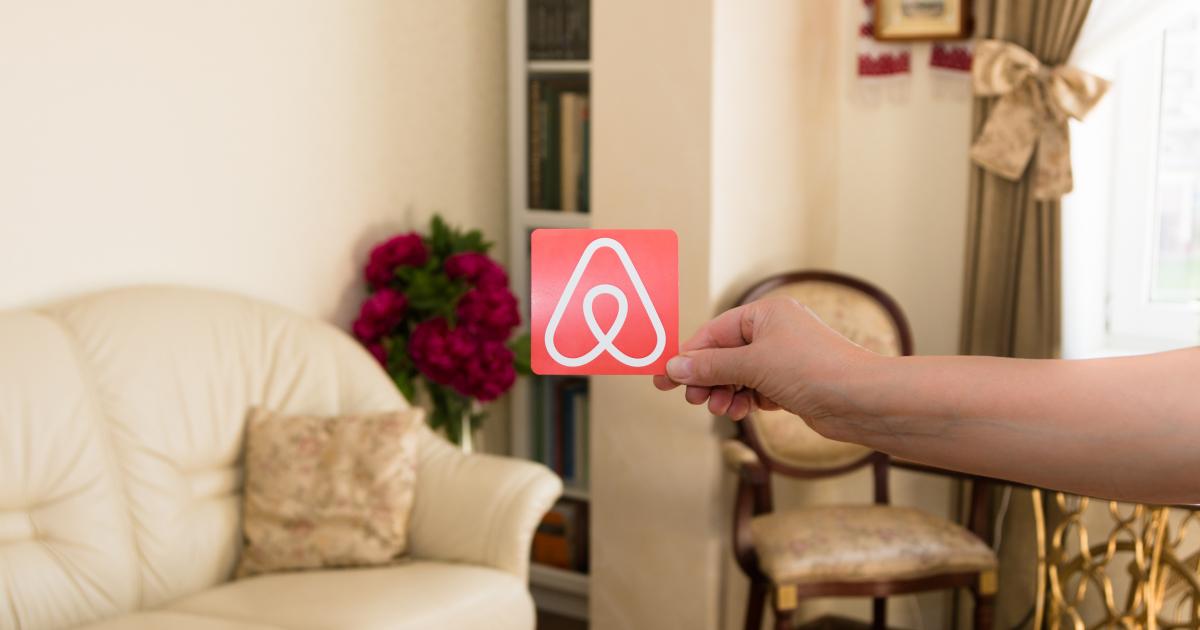 Bring In The Experts
Long Island Maids offers complete Airbnb turnaround cleaning services in NYC and Long Island. We fully specialize in in all phases of Airbnb apartment cleanings, office cleanings, commercial cleanings, and house cleanings. Most homeowners simply don't have the time, supplies, equipment or the desire to clean their Airbnb, this is where we come in. Fully prepared from supplies, to equipment and the passion to clean, our teams of professionals will stay till the job is done right the first time. We always offer a 100% satisfaction guarantee with all of our cleanings. We also offer the best premium services possible at a very affordable price, it's what we take pride in. All cleanings are insured & bonded and also include supplies & equipment