We are all different, some people like packing and hate unpacking and the reverse is the case for others.
If you often ask the question; how long does it take to unpack after moving?
The answer is simple, the volume of your items will determine how long it will take to unpack.
One of the most important moving house tips is that you need to get all necessary packing boxes and then pack the essential stuff first, while you declutter the old home.
Here are some tips on packing and unpacking boxes:

#1: Write down your moving checklist
One of the most important tips for moving into a new home is to have a moving checklist. Your checklist should comprise of the following;
– Checklists for 4-2 weeks until the moving day,
– Checklist for 1 week before moving day,
– 3 days to the move day,
– 2 days before you move,
– 1 day before you move
– The moving day (loading), and
– The moving day (unloading).
Every component you are moving or loading and unloading and all other arrangements must be included in one of the components of the moving house checklist.
For instance, throwing a housewarming party may happen a day after moving into the new home, while new home cleaning may occur the week before living room setup.
You need different organization ideas to help you follow your checklist wisely – try out different setups when organizing a new home.

#2: Be time conscious
The golden rule of moving into a new home or unpacking is to ensure you leave sufficient time to do it.
You need to book enough time from your busy schedules to unpack and not just dedicate a weekend to moving house.
You may take an entire week off from work to unpack, and even get a babysitter for your children to help you focus.
If you don't have sufficient time to unpack then you can fix a schedule in-between, for instance, you can focus on unpacking 5 boxes a night.
You must set a schedule for your children to unpack too in order to make your job easier.
Try and save the weekend to unpack the most difficult boxes.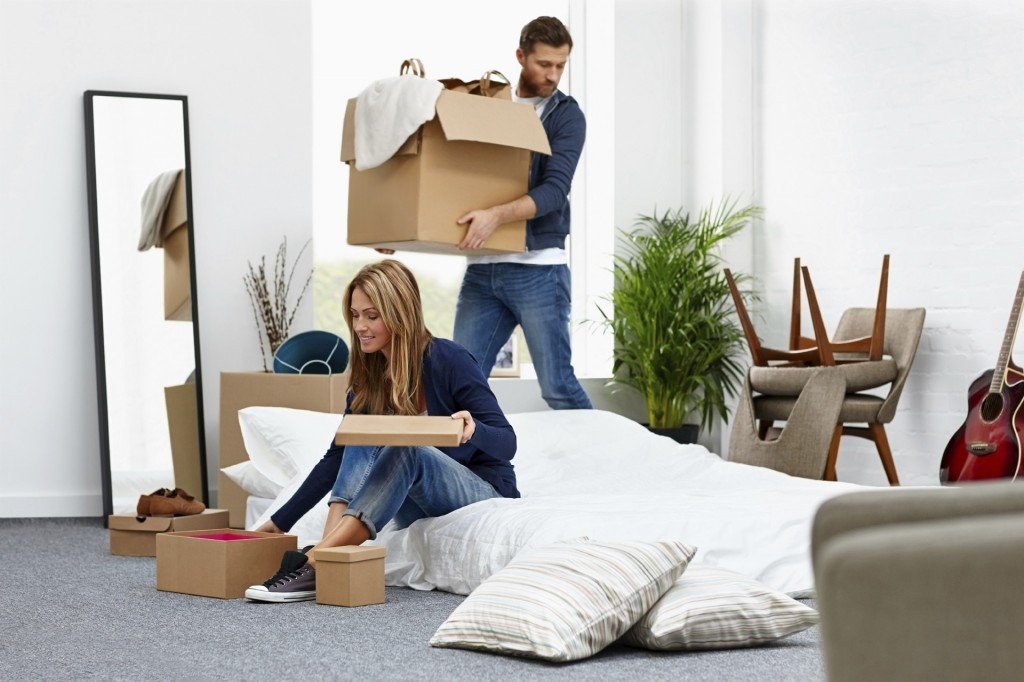 #3: Always start with larger items and end with smaller ones
Whether you are packing or unpacking, you need to start with larger items such as beds, dressers, and armoires before you end such unpacking with smaller items such as bedclothes, books, toys, and sundries.

#4: Pay attention to the essentials
Whether you are thinking of a new living room furniture layout or kitchen organization, you must pay attention to all essential items.
You need to have a box and label it "essential" and each member of the family must have one.
The essential items must be unpacked first and this will make your first few nights in the new home more peasant.
#5: Which room must be unpacked first?
Home organization experts suggest that the kitchen should be unpacked only after you assemble all pieces of furniture and beddings.
The kitchen is usually the most complicated and the one that requires a critical re-structuring when settling into a new home.
The quicker you get your kitchen unpacked and organized the less you will spend on eating outdoors.
Once the unpacking and arrangement of the kitchen have been completed, the next is the bedrooms.
Make sure all seasonal clothing are unpacked and well organized while most important ones like kids school uniform and office clothing are properly hanged in their respective places in the wardrobes.
The living room should be the last place to unpack, before the yard, garage, and other external components.
#6: Unpack for function before decoration
Whether you are making furniture arrangement or adjusting your bedroom components, you need to ensure that you need to unpack those items that will help you and your family members eat, sleep and bathe first before other things.
For this reason, your bedroom, kitchen, and bathroom must be sorted first before moving to other areas. Installation of functional items during unpacking will make the job of accessorizing much easier.

Organizing a housewarming party
A housewarming party will help you announce to your friends, family, and colleagues that you have changed address.
While some people prefer to do such parties before they moved into their new homes, others choose to organize such parties a week or two when adjusting to a new home.
Regardless of the time you choose for organizing a house-moving party, it is important to send housewarming party invitations not later than 2 weeks before you move to a new home so that the invitees will keep you in their schedule.
It is important that you settle into your new home and relax from the stress caused by the moving before you start preparing for the housewarming party.
If you are financially sound, you may want to hire a caterer to handle your housewarming party, otherwise, you have to spend extra in handling such.
In conclusion, house moving should not be a fearful thing for couples, especially those who have larger families.
Financially stable families often hire house moving companies to handle such process for them, however, such companies will only unpack your house items and deliver them to your doorstep.
This means you will still have to figure out how you will rearrange the items to make them fit perfectly into your new home.
When figuring out or planning to move, it is ideal to approach a packing company to help you figure out the best packing materials that can handle some vital items (most especially breakable and other valuable accessories or items).
This may cost some money but it will worth the effort in the long run because your items must be delivered unbroken and without any scratch.
Most moving companies do have different packaging stuff for handling household and keep in mind that you still have to hire trucks and pay for the workmanship.
You must probably make a budget before you start preparing for moving, this will help you avoid any likely emergency funding and if you want a clean home to move into, Long Island Maids are always there to help.