Welcome, To Your Last Search for a Cleaning Service.
Award Winning 5 Star Manhattan Maid Service
When Your Hire Long Island Maids, You Get A Partner in Cleaning
Straight Forward Pricing – No hidden fees or extra charges after your cleaning
Call – Email – Chat: We are available to answer any of your questions M-F
Always on Time: We always arrive within the time frame we give you
Fully insured & Bonded cleanings, to keep your mind at ease
We Stay Until the Job Is Complete
100% Satisfaction Guarantee
No Contracts
says we're better
1.5 stars
Teresa's Family Cleaning
4.9 stars
Long Island Maids
About Us
Long Island Maids is a family of some of the best housekeepers in Manhattan.
With over 22 years of experience, Long Island Maids has become one of Manhattan favorite maid service, not only by word of mouth, but across social media as well.
With over 13,000 clients across Manhattan, it's no wonder we are Manhattan preferred house cleaning service. Many clients ask us, "What's your secret behind your success?" Simply put, we know exactly what clients want and look for in house cleaning services Manhattan.
Long Island Maids is a locally owned and operated business, unlike many others.
The founder himself? born in NYC, raised in the UES and Long Island and of course a combined 22+ years in the residential and office cleaning in Manhattan.
With such a background, we knew exactly what had to be done. Our ultimate goal is to please every client of ours, and if that's what you seek for in a Manhattan maid service,
Imagine a world without Long Island Maids. You've put in a 8-12 hour day at the office in Manhattan, the NYC subway is running behind due to "train traffic", and by the time you finally walk into your apartment, there are dirty dishes stacked high in the sink, dirty clothes are strewn everywhere, your bed is unmade, the shower is starting to smell a bit like mildew, and the floors are covered with mud.
Professional Manhattan house cleaning services probably sound pretty good right about now, don't they?
The last thing in the world you want to do is pull on your yellow rubber gloves and begin scrubbing the floors and vacuuming the carpets. With Long Island Maids as your Manhattan maid service, you don't have to.
Reviews
"My husband and I moved into a new home and they did a top to bottom cleaning, from oven to windows, from floors to ceilings. Phenomenal service! "
– Jackie C, Southampton
"They helped make my move less stressful by making the place absolutely spotless!"
– Kevin O, Long Island City
"Living such a busy work life, there's nothing I look forward to more than coming back to my clean apartment."
– Lisa R, NYC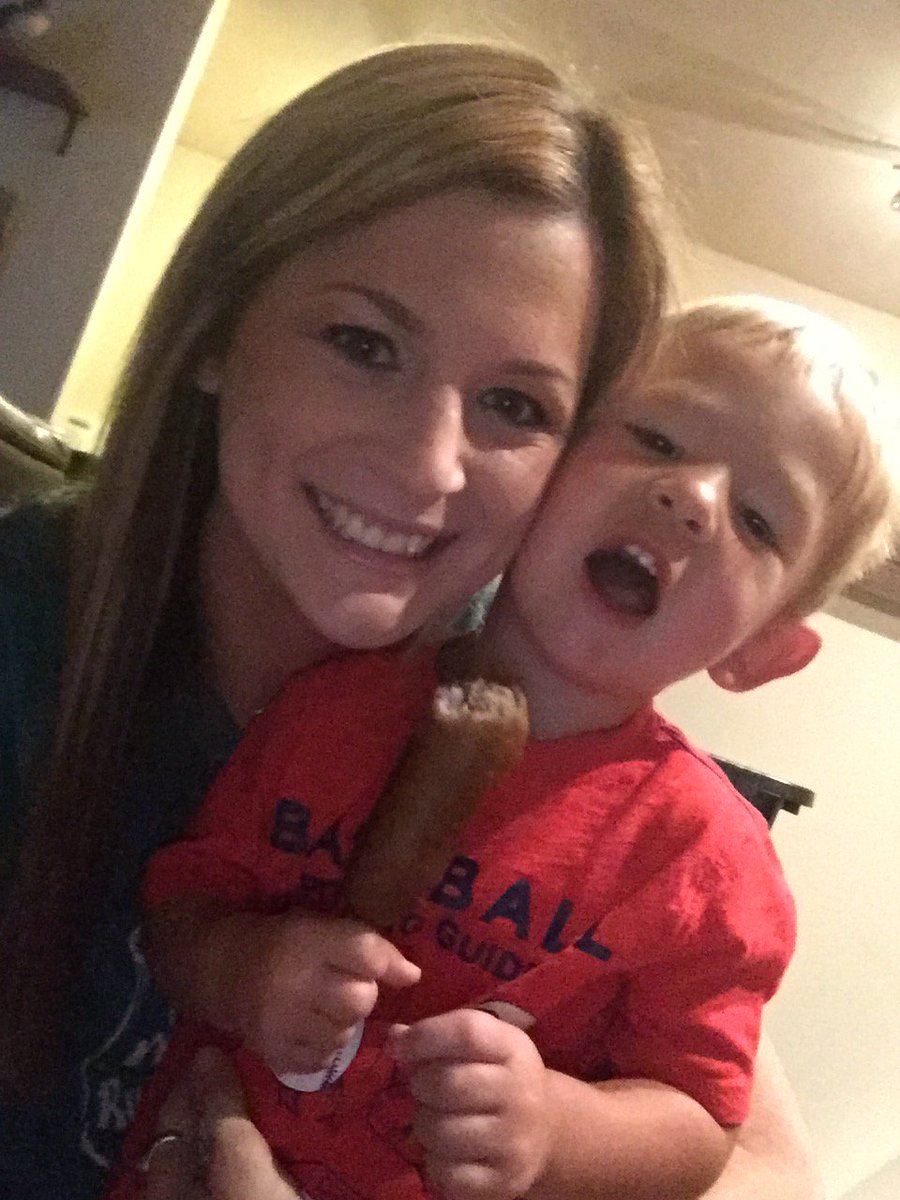 "After trying many cleaning services in Manhattan, I can finally stop my search."
– Amy L, Upper East Side
"Have been using them every season. Couldn't live without them!"
– Vanessa M, Westhampton Beach
"I hired Long Island Maids as a gift for my wife. The gift kept coming every month!
– Joey T, Manhattan
"The best cleaning service we've ever used!"
– Vicki P, Long Island
"My experience with Long Island Maids was fantastic. Couldn't live with out them!"
– Cathy P, Long Island City
"Great service. Extremely happy with the whole process and the end results were amazing."
– Jessica R, NYC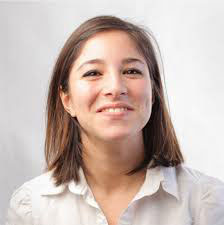 Specials
Discounts for new clients
Use Promo code 30OFF for $30 off your first cleaning.
Discounts for recurring clientele
Looking to setup a regular cleaning? We offer huge savings to loyal customers (applies to second cleaning onward).
10% Off
Bi-weekly clients
Let's Compare! Long Island Maids Vs. Them
| | Long Island Maids | Typical Franchise | Small Local Company | Random Craigslist Cleaners |
| --- | --- | --- | --- | --- |
| Straight Forward Pricing – No hidden fees or extra charges after your cleaning | | | | |
| Always on Time: We always arrive within the time frame we give you | | | | |
| We Stay Until the Job Is Complete 100% Satisfaction Guarantee | | | | |
| Call – Email – Chat | | | | |
| Bonded and Insured | | | | |
| Free Online Estimates | | | | |
| Detailed Cleaning Checklist | | | | |
| 1 to 4 Person Cleaning Teams | | | | |
| Professional Grade Cleaning Supplies | | | | |
| No Contracts | | | | |
| Online Booking | | | | |
| Trained & Vetted Employees | | | | |
| Premium Service - Affordable Pricing | | | | |
Your Happiness, Guaranteed
Your happiness is our goal. If you're not happy, we'll work to make it right. Will send a team right back! Our friendly customer service are available by phone M-F, & by email 7 days a week. Please get in touch with us no later 24hours after your service has been rendered. The Long Island Maids Happiness Guarantee
Your Professional House Cleaners in Manhattan
When it comes down to choosing a Manhattan cleaning service, residents have relied on Long Island maids for the past 22 years. We offer a variety of cleaning services to offer you a front to end solution to ensure your house cleaning or office cleaning needs are met. We ensure you, when you choose us, you are choosing only the best Manhattan cleaning company around.
Long Island Maids – Your Manhattan House Cleaners
Our professionals are highly rated by our clients. After every clean, we send out a rating email and our cleaners receive 5-star ratings on 97% of our cleanings. Our team of professionals come super ready with all cleaning supplies and equipment. All of our cleanings are also insured and bonded for your peace of mind
Our Cleaners
Our team of professionals are trained to handle any size job, from studio apartments to large office buildings.
All of our cleaners are:
Experienced & Professional
Interviewed In-Person
Honest & Dependable
Background Checked
Referenced Checked
Insured & Bonded
Welcome to Manhattan
Welcome to Manhattan,  often  described as the cultural, financial, Media, and  Entertainment  capital of the world.  The name  Manhattan comes from the Munsi language of the Lenni Lenape meaning "Island of many Hills" which is a seen daily through the  vibrant  diversification of the people.  New York itself is divided into five boroughs – Brooklyn, Queens, Staten Island, the Bronx, and the best-known of all, Manhattan.
The population of Manhattan was estimated at 1.6 million, a three percent increase from the 2010 Census figure. The City of New York was founded at the southern tip of Manhattan  and houses  New York City Hall, the seat of the  City's Government.    Numerous colleges and universities are located in Manhattan,  including Columbia University,  New York University,  Cornell Tech, and  Rockefeller University. Manhattan is divided broadly into four sections:  Downtown,  Midtown,  Uptown, and  Harlem & the Heights.
Manhattan is where you will find most of the city's top  attractions, such as the iconic skyscraper known as the  Empire State Building,  Central Park, Times Square, the Chrysler Building just to name a few.
If you can't walk to your destination, mass transit (Subways and Buses) are the next best way to get around. You can also use Taxis, Roosevelt Island Tram, NYC Trams and Bikes.
You can satisfy your taste buds with authentic Fine Dining French food from Le Bernardins or Italian from The Modern but not forgetting their famous Pizzas, Tacos and Burgers and once you're done you can settle into affordable accommodation such as The Belvedere Hotel or The Jewel facing Rockefeller Center to name a few.
The weather is always cold between October to April but it can be extremely frigid in January and February months but once summer comes around you can enjoy the weather in its entirety dressed in the coolest summer attire.
Places of interest
Times Square: Need we say more?
The Statue of Liberty: A colossal neoclassical sculpture on Liberty Island constructed in 1875 and at a height of 305 feet. Approximately 3.5 million people visit The Statue of Liberty every year.
The Metropolitan Museum of Art: The Metropolitan Museum of Art of New York City, colloquially "the Met", is the largest art museum in the United States. With 7.06 million, it was the third most visited art museum in the world, and the fifth most visited museum of any kind. Visit the MET at 1000 5th Ave, New York, NY 10028
Rockefeller Center: Located at 45 Rockefeller Plaza, New York, NY 10111 Rockefeller Center is a large complex consisting of 19 commercial buildings covering 22 acres between 48th and 51st Streets, facing Fifth Avenue
Grand Central Terminal: Located at 89 E 42nd St, New York, NY 10017,
Grand Central Terminal is a commuter rail terminal located at 42nd Street and Park Avenue in Midtown Manhattan, New York City. Grand Central is the southern terminus of the Metro-North Railroad's Harlem, Hudson and New Haven Lines, serving the northern parts of the New York metropolitan area. 
Intrepid Sea, Air and Space Museum: Located at Pier 86, W 46th St, New York, NY 10036, he Intrepid Sea, Air & Space Museum is an American military and maritime history museum with a collection of museum ships in New York City. 
Ellis Island: Ellis Island, in Upper New York Bay, was the gateway for over 12 million immigrants to the U.S. as the United States' busiest immigrant inspection station for over 60 years from 1892 until 1954. Ellis Island was opened January 1, 1892. The island was greatly expanded with land reclamation between 1892 and 1934.
United Nations Headquarters:   The complex has served as the official  headquarters  of the  United Nations  since its completion in 1952. It is located in the  Turtle Bay  neighborhood of  Manhattan, on 17 to 18 acres (6.9 to 7.3  ha) of grounds overlooking the  East River. 
The New York Public Library: The New York Public Library is a public library system in New York City. With nearly 53 million items and 92 locations, the New York Public Library is the second largest public library in the United States and the third largest in the world.

If you're looking for more adventure, here's some other places we highly recommend you check out.
Coney Island 
Bronx Zoo
Radio City Music Hall
St. Patrick's Cathedral
Brooklyn Bridge
Williamsburg Bridge
The High Line
Chelsea Market
The Plaza
Getting around NYC
MTA – Subway
If you can't walk to your destination, mass transit is the next-best way to get around NYC. The City's rail and bus system is run by the Metropolitan Transportation Authority (MTA) or to the locals, "Might Take Awhile" The easiest and quickest way to travel around NYC is by the subway. Riding the subway is also a fantastic way to feel like a local during your stay in New York.
Price: A subway swipe cost $2.75
MTA – Buses
Public buses are a scenic way to see the City and reach destinations not convenient to a subway stop. It's also worth noting that mass transit is central to New York City's efforts to become more environmentally friendly, and a growing number of NYC's buses are hybrid-electric and electric models. The MTA even announced in 2018 plans to have an all-electric bus fleet by 2040.
Price: All city buses accept the same metro card you use for subway and cost the same
The Roosevelt Island Tram
With the swipe of a MetroCard, the Roosevelt Island Tram gives you an aerial view of Midtown East along its path from East 60th Street and Second Avenue in Manhattan to Roosevelt Island, located in the East River between Manhattan and Queens. It provides direct service seven days a week (Sun.–Thurs., 6am–2am; Fri.–Sat., 6am–3:30am) for more than 2 million riders annually, with free transfers available to and from MTA subways and buses.
Taxis
The City's fleet of yellow taxicabs and green Boro Taxis are licensed and regulated by the NYC Taxi & Limousine Commission. Grabbing a cab can be ideal when tired feet, heavy luggage or shopping bags weigh you down.
Uber & Lyft
With the click of a button and just a few minutes of wait time, or even seconds you can easily have your uber or lyft waiting for you before you even head out the door. Be sure to download the app before arriving!
NYC by Bike
Biking the City is good for the environment and your body, and can often be faster and cheaper than fuel-powered transportation. Citi Bikeis New York City's bike-sharing system, and it has gained a quick adoption since its inception in May 2013. There are about 10,000 bikes at around 600 stations, available 24/7 every day of the year. Unlock a bike at any station, ride wherever you want and check in the bike at any other station. Daily, three-day and annual passes are available.
NYC by Ferry
As a waterfront city, New York is home to an extensive ferry system that can get you uptown or downtown in Manhattan and across the rivers to Staten Island, Brooklyn, Queens and New Jersey
NYC by Helicopter
Seeing New York by air is an unforgettable experience, and the City offers helicopter tours for the adventurous and just plain curious.
Ready for more free time?